Alcove was born of an idea of setting up a unique yet appealing home decor and lifestyle products brand. The aim is to deliver different yet appealing products which are not only distinctive but also elevated the aesthetics of a particular living space. Each of our collection is beautifully handcrafted and has a backdrop of a detailed research which delivers the best aesthetics to our products.The collections have been inspired by the ongoing lifestyle. Blending traditional techniques in modern and contemporary lifestyle is what alcôve aims at.
Our designs makes us unique and we strive to achieve them by blending the traditional techniques of hand embroidery, hand dyeing, block printing etc into modern and contemporary styles.
We bring our designs to reality using different techniques like zardozi, aari work, chikan work, dabka work, mirror work, keshidakari etc. These are all hand embroidery techniques which may take a minimum of 4 – 12 hours of handwork (varying for different design/ patterns).The outcome is tremendously attractive. The combination of gold and rose gold threads, beads, coiled wires and semi precious stones delivers a beautifully handcrafted product.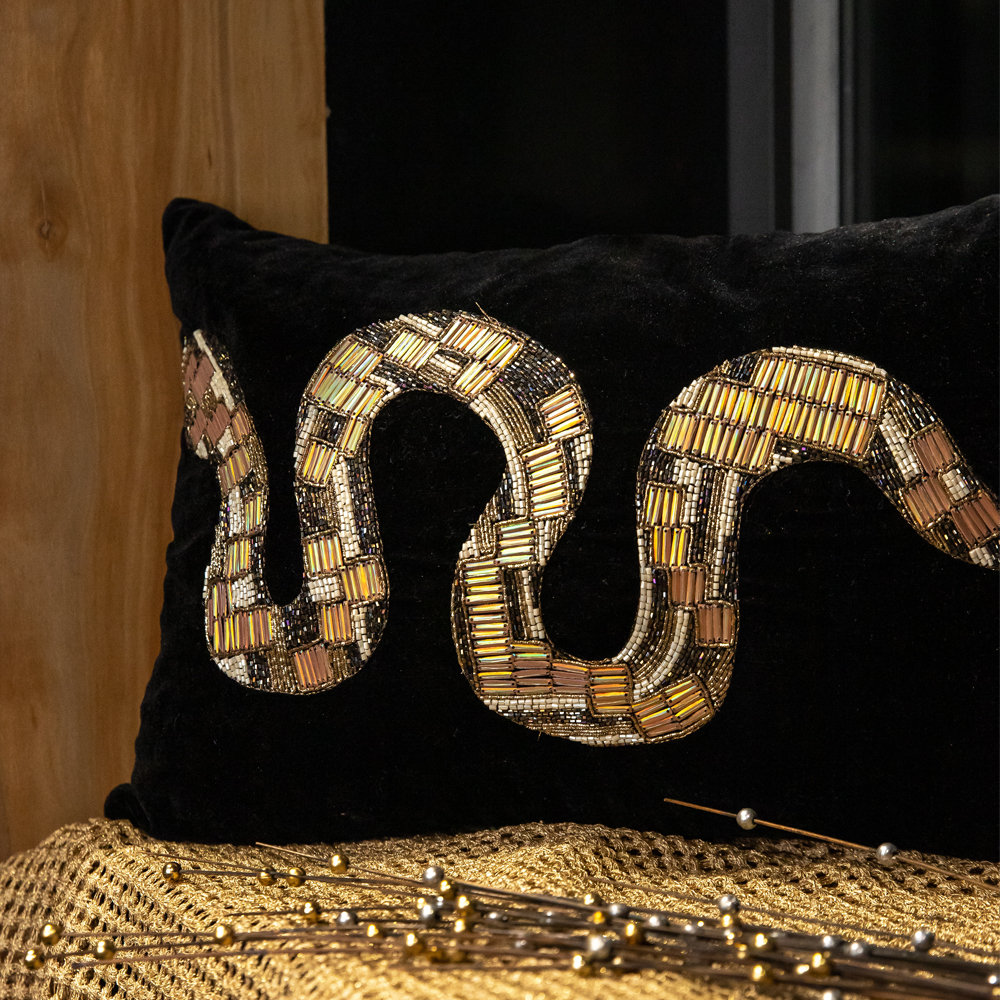 What is your home story ?
Do you really get a comfortable decor you need for your living space ? sometimes yes, or maybe no right ! How do you wanna feel when you come back home from a hectic day at work or maybe managing your household chores ? Relaxing and comforting maybe ? And how about an aesthetically comforting living space ? Wouldn't that be a cherry on the cake. Well, here's what we aim to strive, we strive to fulfil all your emotions, values, morals and aesthetics, bind them together and create a serene, beautiful living environment for you 'your beautiful home'.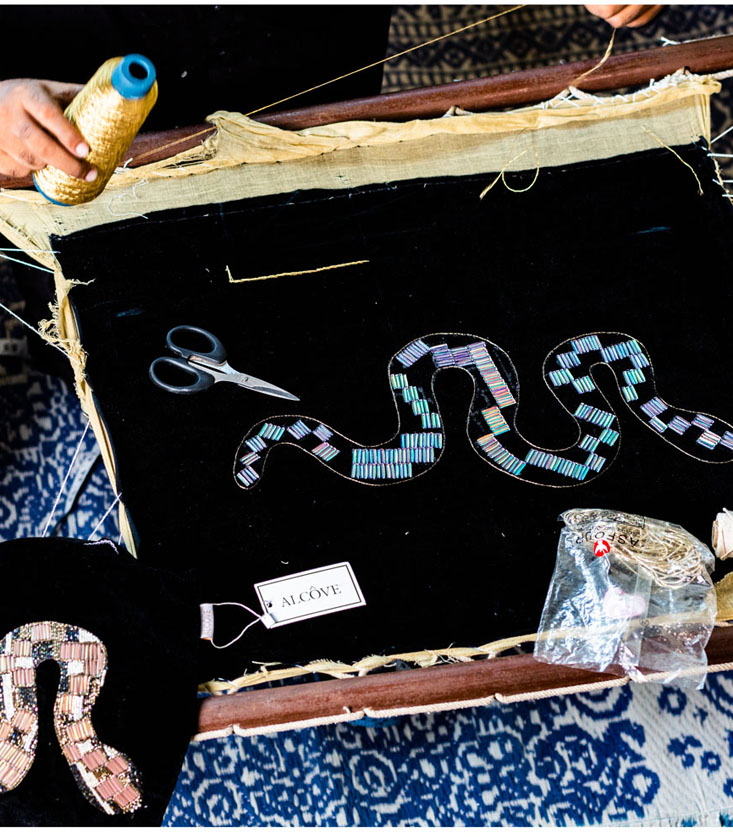 All our products are handmade by skilled artisans who've been doing this for generations.Our products are an excellence of craftsmanship which makes them durable and beautifies your living aesthetics.
We, at Alcove, strive to achieve our designs by using the prevalent existing techniques of hand embroidery, hand block printing and dyeing.
All our products are distinctive from one another which makes them significant and desirable.
Each of our product is an excellence of craftsmanship and has a handwork of 4 hours to 12 hours per piece depending on the designs.
They can be easily distinguished from machine made products, since handmade has a beauty of its own.
Note – Our products are handmade and there might be some irregularities in the patterns which only adds to the beauty of handmade.